Control Panels
HOSTING ACCOUNT
Linux - We have latest cPanel (www.cpanel.net) Control Panel for Linux accounts. To login to your Linux hosting Account control panel use following url http://www.yourdomain.com/cpanel/ where your domain is replaced by the name and extension of domain you have registered.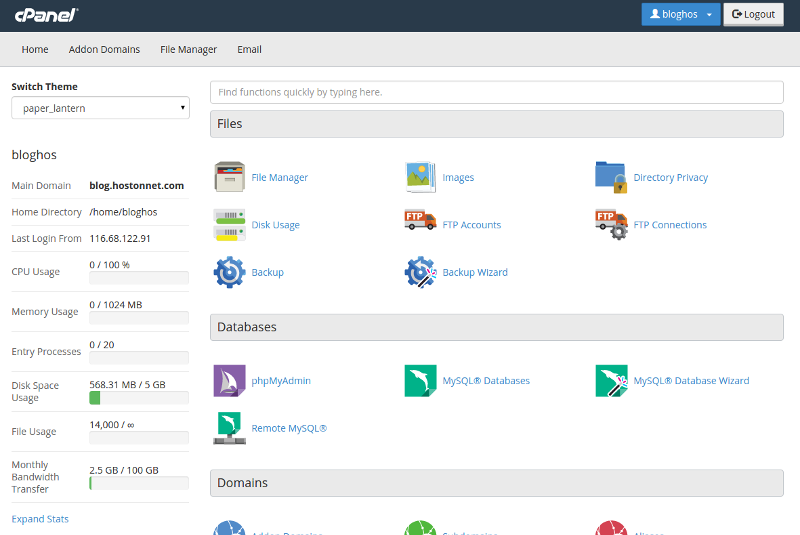 Click here for cPanel Control Panel Demo
Windows Server 2012 R2 - We have Websitepanel control panel on our Windows Servers. Windows Hosting customers, can login to WebsitePanel at http://server72.hosthat.com:9001/
Websitepanel Control Panel Demo: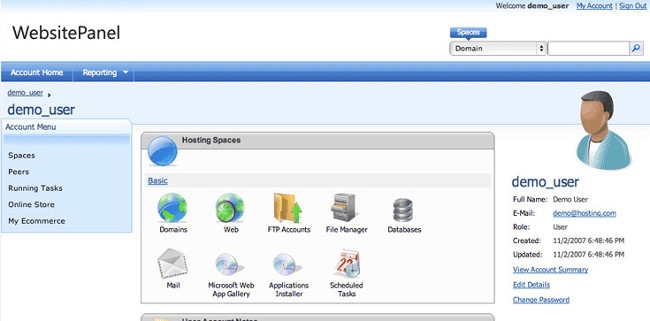 WEBMAIL
Linux Server - You can read mails in POP3 Mail Boxes using Webmail. In Linux hosting accounts, go to http://www.yourdomain.com/webmail/ to check webmail.
Windows Server In Windows Server you can read mails by loging into webmail at http://webmail.yourdomain.com
DOMAIN CONTROL PANEL
Customer - We have online control panel with all the domain registered. You can have all the domain in single account (one control panel for all domains) or one domain in each control panel. By default we provide control panel for every registered domain name. By login into the control panel, you can change name servers, login password, Domain Owner, Billing, Technical and Admin contact information. To login to domain control panel at http://manage.flashwebhost.com/customer/
Domain Control Panel: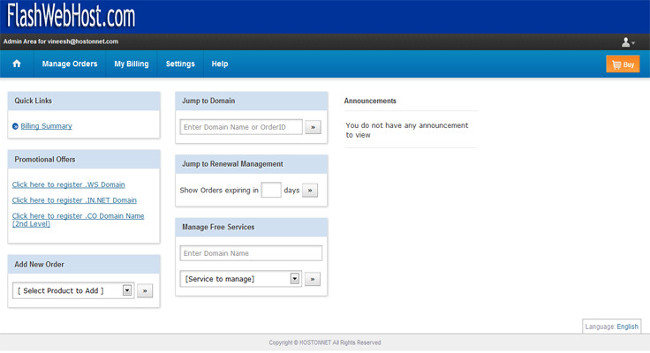 Reseller - We offer reseller control panel with all domain reseller accounts. You don't have to buy a domain name to become a domain name reseller with us. Click here to get a FREE Domain Reseller Control Panel. Login to domain reseller control panel at http://domain.flashwebhost.com/reseller/
Domain Reseller Control Panel: