Unlimited Linux Reseller Hosting
Start your own web site hosting business today with our feature rich Linux Reseller Web hosting plans. Our reseller hosting plans are affordable, powerful and scalable. Our Linux Reseller Hosting Plans are very simple to use and setup. We can help you setup plus we have a very easy to follow step by step instruction guide that will get your hosted domains up and running in minutes.
Powerful Linux Reseller Hosting
Customize your own web hosting plans for your clients
General Features of cPanel Reseller Hosting
Our Linux Reseller Plan comes with WHM Reseller control panel for you and Cpanel control panel for your customer sites. This means you will be able to manage key functions of your reseller account such as add domain, set up hosting plans, manage resources by yourself.
---

Hosting Features
---
FTP Access
Web Based File Manager
99.9% Uptime
Dedicated Support
Leading Control Panel - cPanel
One Click Script Installers:
Softaculous & Fantastico

Email Features
---
Squirrelmail / Horde Webmail
Pop3, IMAP, SMTP Support
Outlook & Mobile Compatible
Unlimited Email Forwarders
Unlimited Email Aliases
Catch All Email account
SpamAssassin

Web Development Features
---
MySQL Database Support
PHP Support
PERL, cgi-bin Support
.htaccess Support
SuPHP Support
SSI, CURL Support
FrontPage Extension
---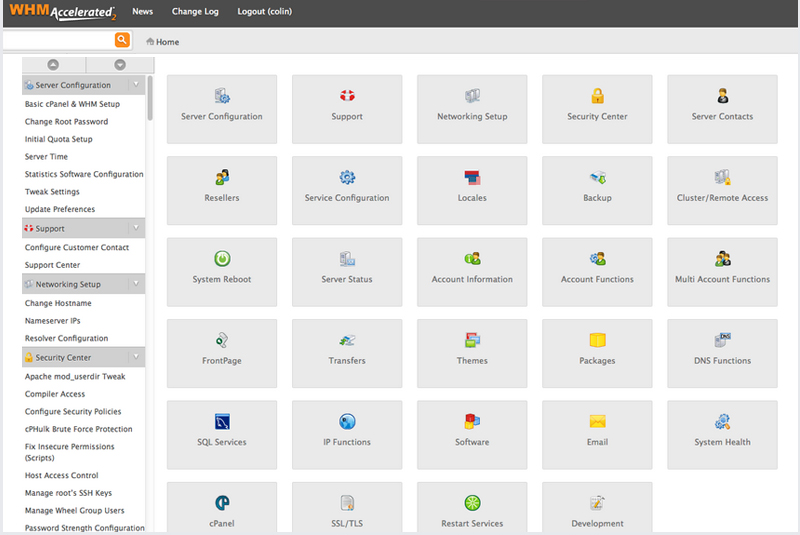 WHM (Web Host Manager)
Web Host Manager, or WHM, is a powerful program that allows administrative access and it gives you a lot more control and flexibility when managing either a few very popular and resource intensive sites, or large number of sites
Once you have chosen your plan and signed up you will be given instant access to your reseller control panel - WHM (Web Host Manager) WHM allows you to provide your customers with their own user control panels.
---
cPanel Control Panel
cPanel is a web hosting account management tool available on all Linux hosting plans, including Shared Hosting, and Reseller Hosting.
(cPanel) allows your customers to create and edit their own web sites and this is where they manage their email accounts, sub and addon domains, security, databases and more.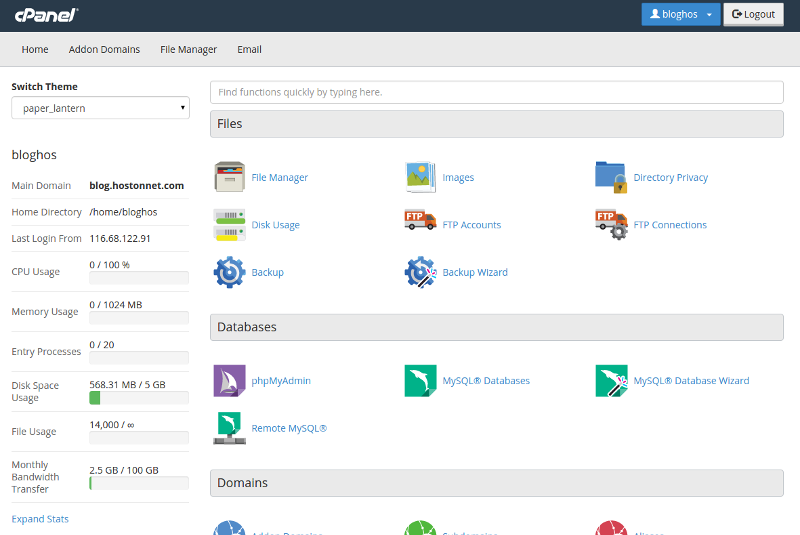 ---